The latest version of Lovely Views now includes its own Graphical User Interface (GUI) for Administrators to configure settings and preferences relating to Lovely Views features.  To access these settings, please follow the steps below.
On your

navigation bar

(left hand side of your screen), click on the Lovely Views icon:

2. Once Lovely Views is open, select the Settings Menu from the 

menu icon.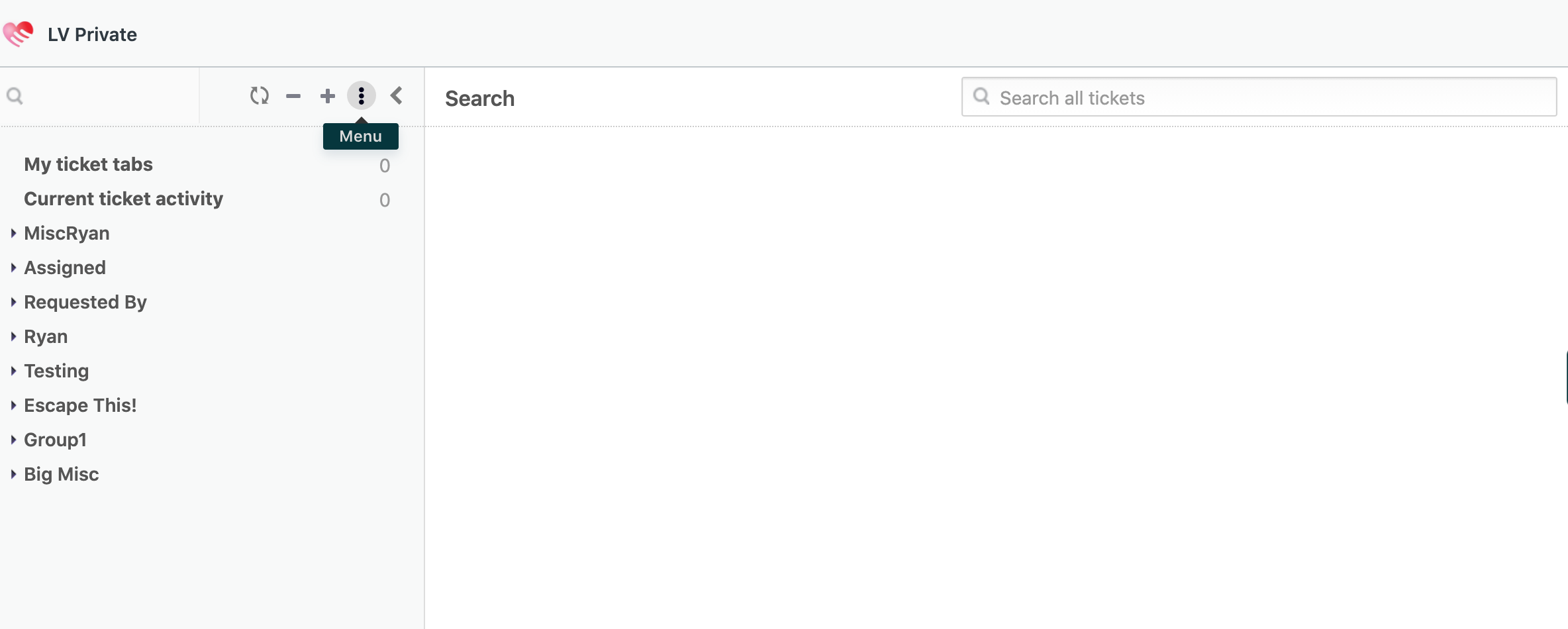 3. Click on About/Preferences from the drop-down menu.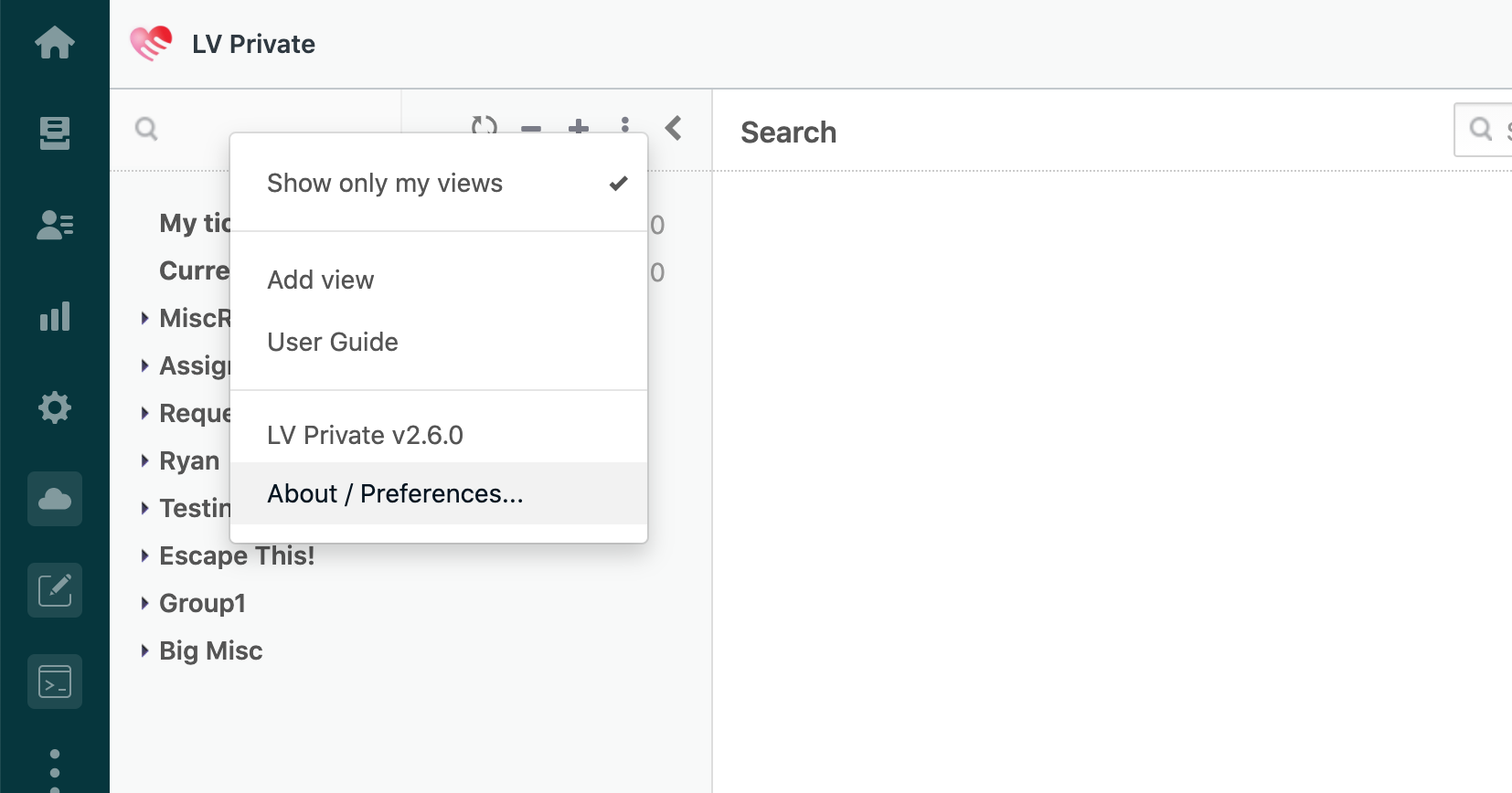 4. A range of configuration options are then accessible, including the Main app settings as well as Ticket specific settings relating to Lovely Views via the menu options shown below.